Winterize your skin (published on Canoe.ca in 2001)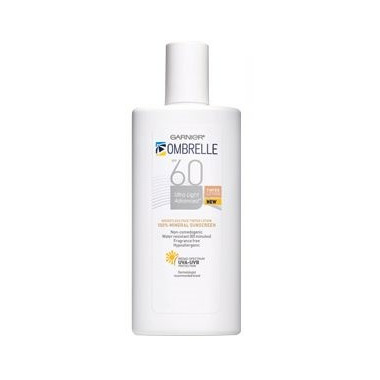 Winterize your skin

Did you know that the sun can cause damage to your skin in the winter, as well as in the summer?
If you said yes, great. For those of you who said no, there can be grave consequences to not using sun protection in the winter. Even more, damage can happen to your skin in winter than in the summer.
"I would say it [my skin] would be drier than in the wintertime. I try to use a moisturizer," says Jill Serrao, an executive assistant at an accounting firm, like most people she does not use sunblock in the winter.
Using winter sun protection is a routine Canadians have to start getting used to, in order to keep their skin healthy.
Fewer people think of wearing sunblock in winter. Winter winds, UV rays reflected by water, snow, sand or cement can really give you the cold and bruised shoulder.
Vanessa Visard, who works in consumer relations, says, "My basic routine is a good moisturizer once in the morning and at night. I wash my face every day. I don't have problem skin."
For many, the solution is not that easy.
Ombrelle Cold Weather Defence, with an SPF of 25 is L'Oreal's answer to protecting drying winter skin with a sunblock.
It comes in a cream which guards against UV rays and the harsh realities to the skin against outdoor sports, shoveling snow, and walking children home from school.
The formula is also sensitive-proof enough to be used on children's skin as well.

Yonette Ward, a fashion and interior designer, says the only form of sunblock she uses is a UV-protection gloss on her lips.
The Ombrelle sun protection also has anti-drying agents to lock in the moisture of the skin. It includes ingredients like glycerin, silicon, and fatty alcohol to add the much-needed moisture to winter skin.
"We realized it [the sunblock] was important because of following discussions with doctors and consumers, we need to protect from cold weather aggressions," says Ombrelle's Public Relations Manager, Nathalie de Champlain.
The spokeswoman for Ombrelle's Cold Weather Defence product launch is World Champion freestyle skier Stephanie Sloan. Out on the slopes from the first snowfall she understands the importance of winter sun protection. Her husband who was a Crazy Canuck skier died of malignant melanoma in 1990.
"To me, daily suncare protection has become as necessary and important as a balanced diet or regular physical exercise," says Sloan. She also adds sun protection is important to her as an anti-aging device.
The new Ombrelle product will be available in November across Canada. Its suggested retail price is $14.49.