THIS WEEK ON PLANET AFRICA
AFROGLOBAL LAUNCHES A 24-HOUR TELEVISION CHANNEL IN CANADA
A Global Super Channel Showcasing The Best Of Africa and The Diaspora
History has been made, as Afroglobal Television, a 24-hour global super channel that informs, empowers, uplifts and entertains with exceptional programming focused on Africa and the Diaspora launched in Canada. The network went live on Bell Canada's Fibe platform, channel 2472 at
11.00 AM
on March 10th, 2016. The station is also expected to launch on Rogers cable, other platforms in Canada and in other parts of the world soon.
Licensed by the government of Canada in September 2008, Afroglobal Television has committed stakeholders, including Moses A. Mawa, Founder of Silvertrust Media as well as CEO & Executive Producer of the channel; along with his wife Patricia Bebia Mawa, Executive Vice President of the network. The visionaries, whom CNN called "The Power Couple", are set to make this a channel that will change the destiny of people of African heritage worldwide.
This week, Patricia sits down with Dr. Jefferson Sackey, Vice President for programming for Afroglobal Television as well as Moses A. Mawa, CEO of the 24 hour network. This is the first time Patricia interviews her husband, Moses. Don't miss this special TV moment!
SCHEDULE FOR PLANET AFRICA
CANADA
–   OMNI 1
–  
5.00 PM
,
Saturday, March 19th
–  
9.00 AM
,
Sunday, March 20th
–  
9.00 AM
,
Monday, March 21st
–  
12.00 Noon
.
Friday, March 25th
–   Channel 4 in Toronto and 16 in Ottawa
–   Check local listings for other cities in Canada
–   Bell Satellite 215; Bell Fibe 206; Shaw Direct Satellite 343; Cogeco 4
EUROPE
–   BEN Television
–   Mondays at
9 AM and 3 PM
–   Wednesdays at
12:30 PM and 3 PM
.
ABOUT AFROGLOBAL TV
Based in Toronto, Canada, Afroglobal Television caters to the fast-growing population of people of African descent, who include viewers originally from Africa, the Caribbean and from other parts of the world. "Afroglobal Television reflects the experiences and aspirations of all people of African descent through local and international success stories, as well as other programs that are good for the whole family," says Mr. Mawa.
"Viewers enjoy great music, films, documentaries, biographies, current affairs, faith, sports and others," says Dr. Jefferson Sackey, Vice President of Programming, who has worked with global channels including America's CNN, the German international broadcaster DWTV, and Multimedia Group in Ghana. Also Known as AFRO-TV, the network tells Afro-Canadian, Afro-Caribbean, Afro-American, Afro-Brazilian, many others and indeed "Afroglobal" narratives from a transformational perspective, to advance a common destiny for people of African descent.
"With original programming like the Visionaries, which is a biography series; The Golden Button fashion series; the Open Mic music show; the Anatomic health, fitness and wellness series; Poetically Speaking; Sister Talk; Story Time With Nana; The Minister; and others, every audience has a great experience," says Patricia Bebia Mawa. "We also have movies, music and world class drama series like Office Palava, XOXO and Jamestown Fisherman, which appeal to discerning viewers," she says.
"It is an honour to support this landmark project and to sit on its Advisory Board," says Dr. Julius Garvey of New York, USA and son of legendary civil rights leader Marcus Garvey. Afroglobal TV is a part of Silvertrust Media, which has deployed its staff, equipment, programming resources, marketing and other support systems via associated brands like Planet Africa Group, Destiny, Diversity, Discover and the Transformation Institute For Leadership & Innovation for the success of this initiative.
Other members of the Afroglobal Television Advisory Board include Hon. Dr. Jean Augustine, Hollywood actress Tonya Williams as well as Caroline Alabi, Patricia Scarlett, Johnson Babalola, Rosemary Sadlier and Pius Ilogu. "We are grateful to MoneyGram International, Ethiopian Airlines, Shed Fitness & Training, WorldRemit and many others who committed to advertising on the channel even before we could launch the channel," says Mr. Mawa.
To subscribe, contact Bell Canada or your local service provider. For opportunities or other information, please connect with us via social media or contact our studio.
AFROGLOBAL TELEVISION
19 Waterman Avenue, Suite 207
Toronto, Ontario, M4B 1Y2, Canada
BELOW ARE PICTURES FROM THE HISTORIC
MOMENT AFROGLOBAL TELEVISION WENT LIVE!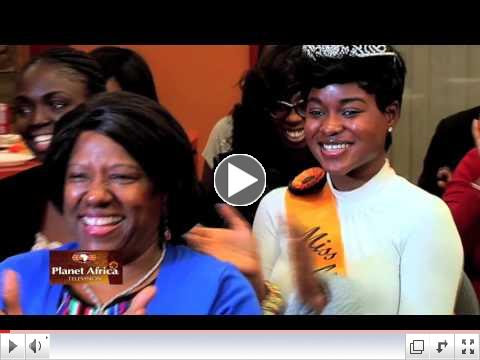 Afroglobal Original Programming
The Golden Button
The Visionaries Biography Series.
Anatomic Health Series
The Minister Biography Series
| | |
| --- | --- |
| | |
Double Cover Issue 
Together We Soar !
Celebrating 10 Years Of Planet Africa Magazine
There's an African proverb that says, "If you want to go fast, go alone. If you want to go far, go together."  These simple words overflow with wisdom and truth. The release of this edition marks the 10th Anniversary of Planet Africa Magazine! The team and I are proud of this milestone, and we couldn't have done it without you – our readers, our dear friends. It has truly been an awesome journey since our inaugural issue, which was published back in October 2005!
I am delighted by the opportunity the Editorial Board has accorded to my wife and associate Patricia Bebia Mawa, who has been the Editorial Director of this publication from the beginning. In addition to running a cutting-edge publishing, broadcast, marketing and event management organization, we are now set to launch a 24-hour television channel, having recently acquired Afroglobal Television, where I had been a shareholder as well. We are also delighted to share profiles of recipients of the 2015 Planet Africa Awards.
It is an honour to channel our collective pride in the accomplishments of our distinguished recipients. Categories include Professional Excellence, Enterprise, Leadership, Entertainment, Nelson Mandela Humanitarian Award, Volunteer, Media, Renaissance, Heritage, Development, Science & Technology, Marcus Garvey Memorial Award, Rising Star, Academics, Visionary and Lifetime Achievements.  Exemplary role models, we honour them for making a profound difference in the lives of our people.
We present talented Fashion Designer Adebayo Jones' spectacular designs as showcased at the 2015 African Fashion Week in Toronto. In our spotlight is 'Empire' star Taraji P. Henson. We share the empowering story of US President Barack Obama's journey to Kenya, his Fatherland. We are also pleased to feature Cross River State Governor Professor Ben Ayade's Inauguration. We examine the work of Cuso International, along with the strides that the development organization is making to impact lives in Calabar, Nigeria and other places of the world. We present the courtship and marriage of Osho and Alan Edison, plus beauty, fitness, food, entrepreneurship, books, inspirational stories and much more.
The universal law of going far together pertains to all facets of life. These include work, school, home and others. We need to be united in mind and purpose more than ever before. Thanks to everyone who has included our magazine in their lives, especially those who have read each issue cover to cover. We sincerely appreciate our advertisers, subscribers, photographers, writers and other contributors. We look forward to a brighter future of inspiration and entertainment, laid out for you on the pages of Planet Africa, other publications, along with all of our other media platforms.
God bless Africa and the Diaspora.
Moses A. Mawa
Chairman & Publisher
Facebook.com/moses.mawa77
Twitter.com/mosesmawa
Planet Africa Magazine
Only $20 per year, $35 for two years
Kindly provide us with the name,
mailing address and e-mail of where
you would like the subscription sent.
Or by mail: Send cheques and info to
19 Waterman Avenue, Suite 207
Toronto, Ontario, M1L 3K2.
Please make cheques payable to
Silvertrust Communications
For just $4.99, you can also pick up a copy from
Chapters, Indigo, community stores,
and wherever fine magazines are sold.
www.PlanetAfricaGroup.com
Chapters and Indigo Stores Across Canada
Planet Africa Magazine App on iPad and iPhone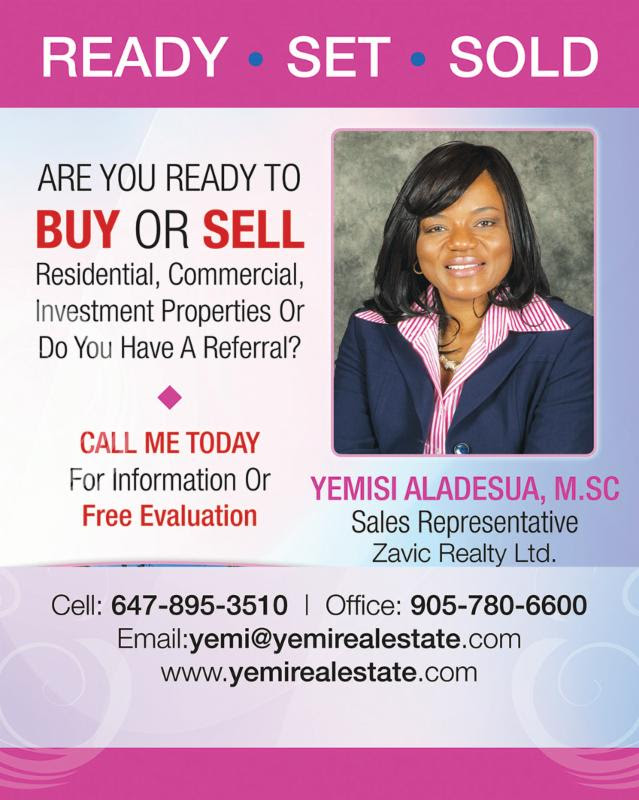 | | |
| --- | --- |
| | Silvetrust Media, 207-19 Waterman Avenue, Toronto, Ontario M4B 1Y2 Canada |