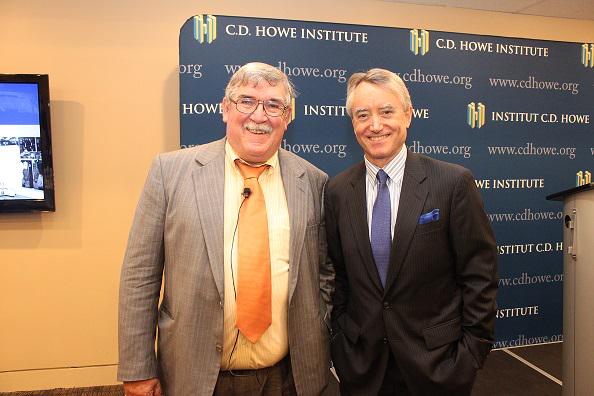 By Rachel Muenz
Apart from working in auto parts factories for a couple of summers, I have little knowledge or interest in the Canadian automotive industry. But, I found Dennis DesRosiers' collection of articles on this topic not only informative but also quite fascinating at times.
DesRosiers, who heads DesRosiers Automotive Consultants Inc., is said to be one of Canada's most prominent automotive industry analysts. His monthly "Observations" columns have looked at trends and problems in various sectors of the auto industry for almost 20 years. The Best of Observations, as the title suggests, is a collection of the best of these columns from the early 1990s to 2009. Though clearly meant for those who work and or invest in the auto industry, The Best of Observations is also a great read for the average person.
The articles are organized into nine sections which cover each sector of the Canadian auto industry as well as market outlook, strategy and policy issues.
DesRosiers provides his thoughts on where each of these areas is going, a bit of the history involved, problems and blunders in the industry and what he believes are the best ways to fix them. He supports these points well with both hard data and some ballpark guesses. Though these facts and figures can be boring at times they're mostly presented in a way readers can relate to. Overall, the book is not data-heavy and is an easy and engaging read.
The language is straightforward though often lively with a dash of humour as well. DesRosiers clearly loves what he does and is passionate about the auto industry and this shines through in his writing. But, the book does have a bit of industry lingo and business acronyms which sent me off on some Google searches – OEM, for example, stands for "original equipment manufacturer."
Also, the book can sometimes be repetitive since there is some overlap between articles. For example, the fact that most vehicles lasted around 150,000 km in the 1960s and now last around 300,000 km today is mentioned often throughout the collection.
Yet, as a whole, a little repetition doesn't take away from the important insights in this book.
In particular, I found the articles on the recent crash of the Detroit Three automakers the most enlightening. DesRosiers examines how and why the decline happened, what he thinks of how it's being addressed, what else should be done to improve these manufacturer's fortunes and how things are likely to play out in the industry. And, while DesRosiers is realistic he also leaves us with the feeling that all hope is not lost for the auto industry.
However, though the older articles give an idea of how past trends are affecting the present, they may not interest everyone. Also, because the articles are not always in chronological order in their respective sections, this might make it difficult for some readers to see how some of the past articles connect to the present.
That small complaint aside, DesRosiers is also not afraid to make controversial statements, resulting in some very interesting arguments.
For example, when leasing was popular for both auto dealers and consumers in the 1990s, he wrote that for most consumers it is a terrible idea. Through solid numbers and examples he shows that leasing a car, while it can be a good idea in the short-term, actually costs more in the long-term than getting a car loan. Prospective vehicle buyers should find this section very useful in figuring out when it's a good idea to lease.
The more recent articles in the book also have some very compelling points about fuel efficiency.
DesRosiers argues that government targets for fuel efficiency are impossible for automakers to meet by the 2020 deadline. He shows that an improvement of about 10 per cent in fuel efficiency has taken 25 years to achieve in the Canadian auto industry. Therefore, making a greater improvement in 12 years is just not feasible.
His main criticism of these government environmental policies is that they target automakers when consumers are also to blame for poor fuel efficiency. DesRosiers also points out that, considering the weak economy, governments should give automakers a chance to recover before making them tackle fuel efficiency. While environmentalists might not like the suggestion of putting money before fuel efficiency, DesRosiers does have a point. You do need money to invest in clean technology, after all.
In the end, this book has a lot of valuable information about the Canadian auto industry and makes you think about the changes and policies meant to improve it. Whether you want to be a better consumer, want to know what the future holds for the auto industry or you just want something intelligent to read, you'll likely find something to enjoy in this collection.