To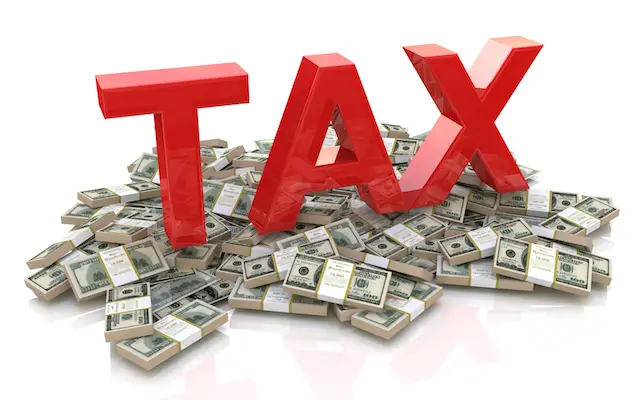 o many tax provisions left unclaimed says Evelyn Jacks, Canada's most trusted tax author
February 16, 2011 @ 07:00AM
Every year millions of Canadians leave real money behind—and lots of it–by failing to file tax returns to their family's best advantage, including lucrative refundable tax credits that increase monthly income, Old Age Security, and numerous deductions that reduce taxes payable. This is money that could be used to maximize investment opportunities, says Evelyn Jacks, author or the 6th edition of Essential Tax Facts and 45 other books on the subject.
"In fact, filing a tax return is the single most significant financial event in the year for millions of Canadians, and one of the first places cash-strapped investors should look for 'new money'" says Mrs. Jacks, who served as a member of the federal Task Force on Financial Literacy, which released recommendations for a national strategy on financial literacy last week. "Tax literacy, therefore, is a very important subset of financial literacy."
Mrs. Jacks has included a series of quizzes to help Canadians test their Tax IQ in her annual guidebook this year.
"Do you know what you don't know? That's the challenge," says Mrs. Jacks, who is also President of The Knowledge Bureau, a national educational institute focused on excellence in financial education for advisors and their clients. "Simple quizzes can bring taxes to life for Canadians who are less than excited about the annual tax filing task. Once hooked on their new tax knowledge, we hope that readers will take the opportunity to drill down and learn more about the latest tax changes and over 200 quick and easy Essential Tax Facts contained in the book so they can participate more fully in claiming available tax preferences."
Even those who choose to pay for tax preparation can benefit, says Mrs. Jacks. Increasing your tax knowledge will help you to ask better questions, and get more than your money's worth from your relationships with financial professionals.
What's New? 11 Key Tax Profile Changes for 2011
* Employees: Learn about new Tslip reporting, changes to employment deductions and credits, new stock option rules for executives, lucrative moving expenses, increased truckers meal claims and how the new HST may affect your tax write-offs.
* Single Parents: Use new rules for income and benefit-splitting with your ex and the kids
* Boomers & Kids: Use your RRSP to buy a home, finance education, avoid clawbacks
* Seniors: Get ready for new early CPP benefits: split income from pensions and investments
* Families: Use public transit, charity, and activity credits; write off more medical costs
* Investors: Use last year's capital losses this year, maximize 1% prescribed interest rates, lower dividend gross-ups, and tax credits.
* Proprietors & Property Owners: Watch out! Avoid traps in new audit letters from CRA, and understand how to tap into EI for maternity, parental and other special benefits.
* Delinquent Filers: Learn to avoid penalties & recover taxes owed to you from 10 years back!
* In Debt? Understand the difference between good and bad debt, from a tax point of view
* New Executors: Understand how to minimize, defer taxes filing final returns
* Newly Disabled? Tap into new medical, disability, and other tax supports.
"Tips on minimizing taxes are the most wanted financial literacy skill for 79% of Canadians" National Survey on financial literacy by the CICA, January 2010
ABOUT THE AUTHOR. . .
Winnipeg-based Evelyn Jacks is President of The Knowledge Bureau, a national educational institute focused on providing continuing professional development for financial and tax advisors. She is the author of over 45 books on tax, personal finance and leadership issues and recipient of numerous national and international awards including the prestigious Canadian Woman Entrepreneur of the Year Award. She is also a member of the Task Force on Financial Literacy, appointed by Finance Minister, Jim Flaherty.
Books by Evelyn Jacks, including Essential Tax Facts, Master Your Taxes, Make Sure It's Deductible, Get Your People to Work Like They Mean It, can be found at Chapters Indigo; Amazon; the Knowledge Bureau and in better bookstores everywhere. Follow Evelyn Jacks on her Blog: http://www.evelynjacks.com; on Twitter: taxteacher@twitter.com
Boilerplate
About The Knowledge Bureau
Knowledge Bureau is a leading national educator focused on continuing professional development for an inter-advisory team of professionals that work with Canadians who want expert service in the area of tax, investment, retirement and estate planning. It also publishes books for consumers on financial education. For more information visit http://www.knowledgebureau.com
About The Task Force on Financial Literacy
The Task Force's report, entitled Canadians, and Their Money can be downloaded here.